At Origin: Coffee for artists, art for Mount Pleasant
Cuneyt admitted that displaying artwork in a café or hosting a workshop might seem insignificant. "But these can actually be very encouraging things for artists," he said. "Especially those at the beginning of their careers."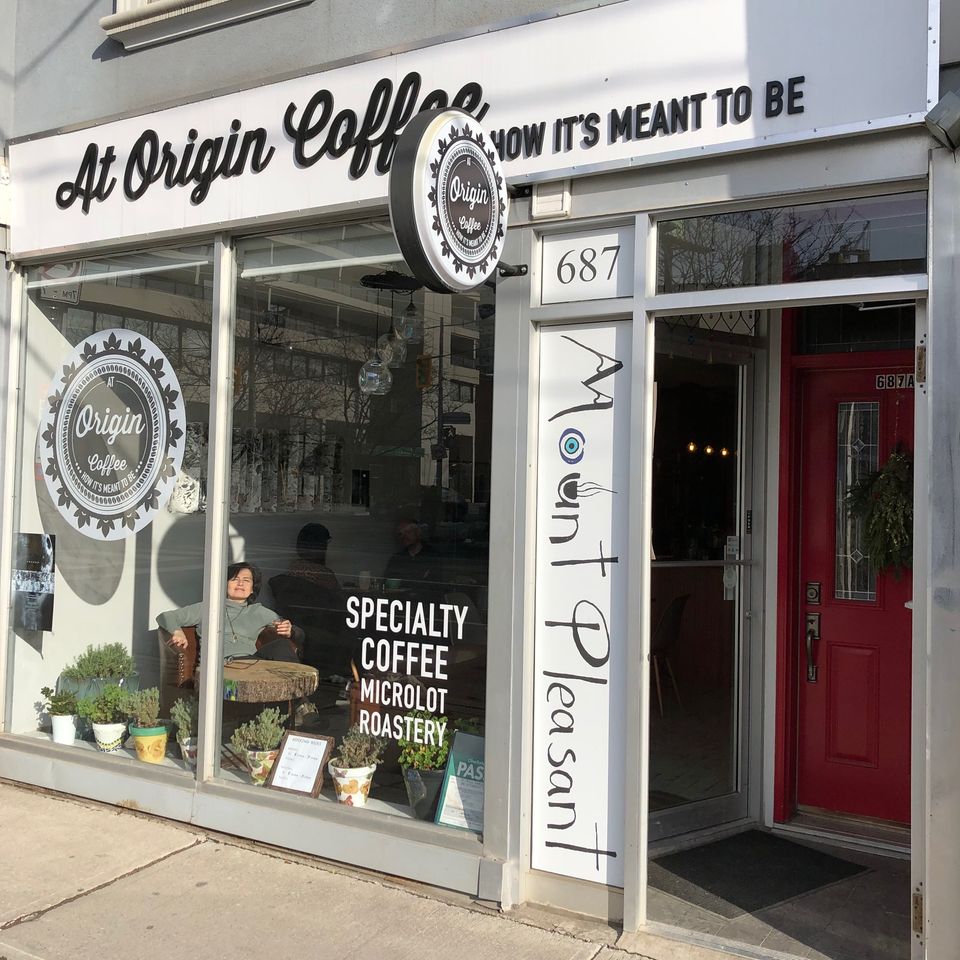 In early March, I looked at myself in the mirror, took a deep breath and said: "Now is the perfect time to kick your caffeine habit." This was, of course, before the coronavirus pandemic disrupted my little corner of the world. What had seemed so far away, affecting someone somewhere, thousands of kilometres away, was now tearing through my city and closing down my neighbourhood. My family was suddenly sequestered at home together all day. To reiterate: My kids were now with me all day long — every day!
So, no, now was decidedly not the time to kick my caffeine habit.
One of the reasons I will never give up drinking coffee is not that I can't (I drink tea most mornings now). It's just that I don't want to. I love coffee. The taste, the smell, the experience of drinking it, everything. So when I entered At Origin in Mount Pleasant recently, it was with no regret, and much anticipation, that I awaited my drink.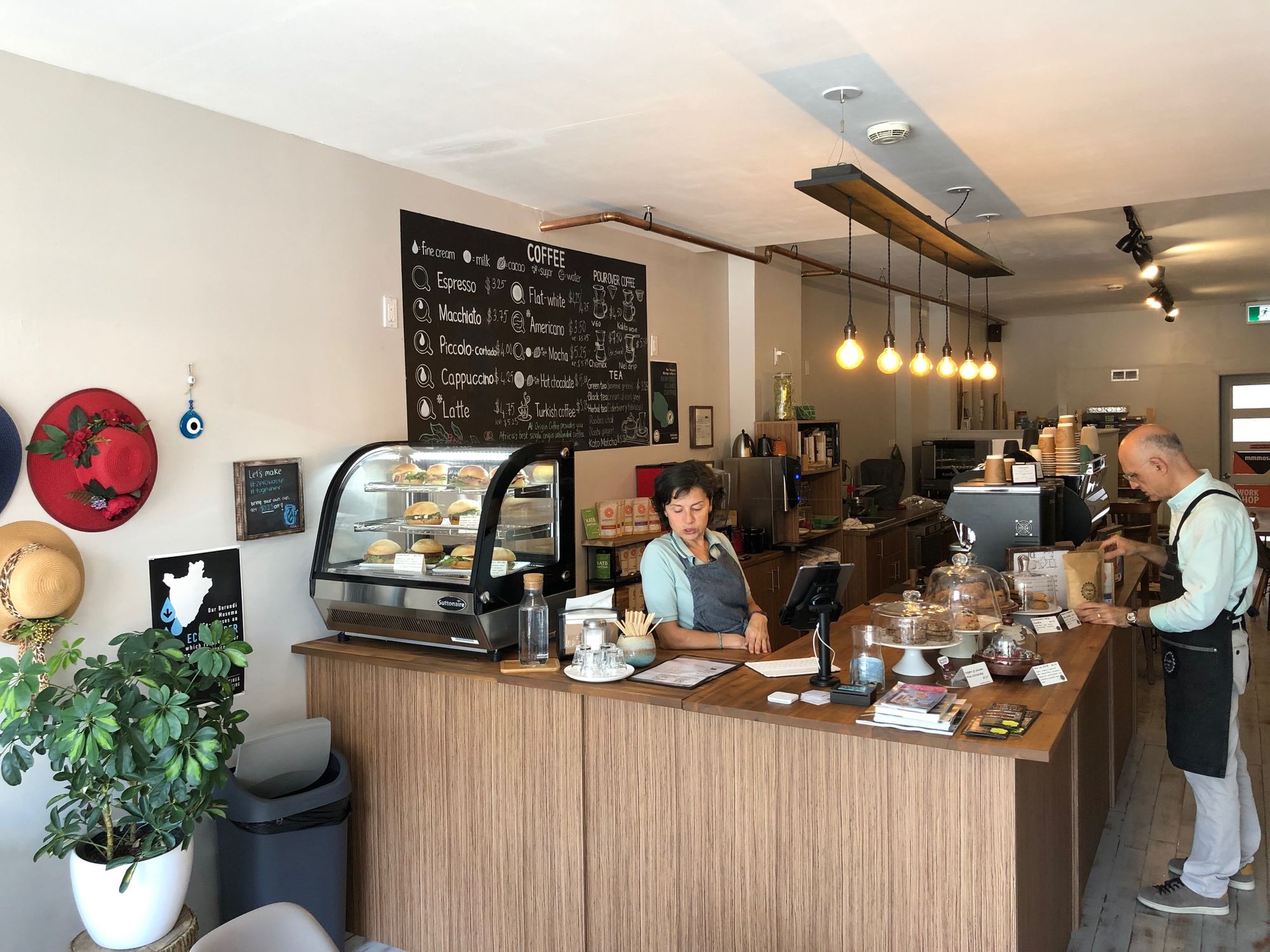 At Origin is owned and operated by Cuneyt and Mehtap Mertdogan. Shortly after moving to Canada three years ago, Cuneyt and Mehtap started searching for a community receptive to their vision. That vision wasn't limited to a café, however. It included a place for artists to gather, a haven of sorts. Mehtap, a mosaic artist herself, wanted their space to function as a gallery for local artists' work.
Even though my first experience was during lockdown and I couldn't stay, I was struck by the clear commitment to art. Pieces by local artists adorned the walls, beautiful mosaics were on display, and flyers for local events bordered the register.
Pre-COVID, Mehtap even used the back section of the café to host small workshops for the local artist community. While speaking to Cuneyt over the phone, he admitted that displaying artwork in a café or hosting a workshop might seem insignificant. "But these can actually be very encouraging things for artists," he said. "Especially those at the beginning of their careers."
When I reached out to At Origin, I had expected to talk to him more about their coffee or the famous coffee culture of their native Turkey. Instead, Cuneyt stressed their desire to support Toronto's art community. "Art needs a base," he said. "Creativity is actually a very tricky thing."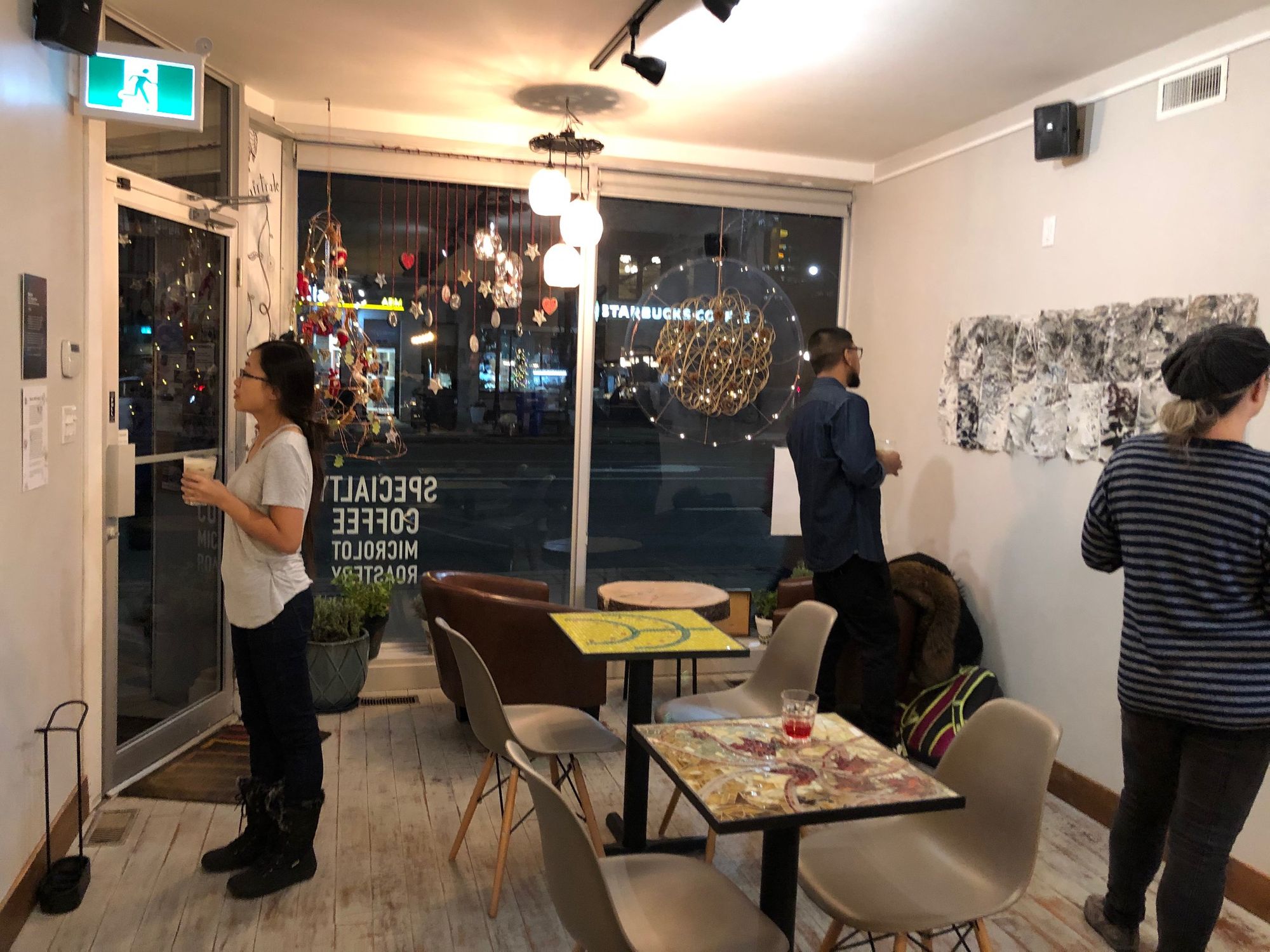 I walked back through the nearly vacant Mount Pleasant streets holding a cappuccino and a latte. Not my go-to drinks, but a small quarantine indulgence for my kid-exhausted husband and me.
I slipped off my mask and sanitized my hands while admiring the cup's intricate stamped logo. I'm not familiar with the coffee bean grading system, Cuneyt says At Origin uses only single-origin African beans graded at 80 points out of 100 or higher, but I can attest to the intense yet velvety tones of what I was drinking.
This was a delicious coffee.
Cuneyt and Mehtap Mertdogan run a café that serves excellent coffee to be sure, but they have a deeper purpose for the coffee they choose to serve. Their relationships with and commitment to micro-lot growers in Africa reflect what they are trying to create in Mount Pleasant: a place where connection, sustainability and creativity intersect.
Art's not the only thing that can be tricky, though. Sustaining a vibrant community also needs a base, a foundation. In At Origin, the Mount Pleasant neighbourhood has a space of welcome encouragement, and a little pick-me-up. A base for good things, before and after the pandemic.