Black History, Books & Filling in the Gaps
After graduating, an idea began to take shape. What if Sean Liburd opened a bookstore that not only included African authors and those of the African diaspora but was actually built around them?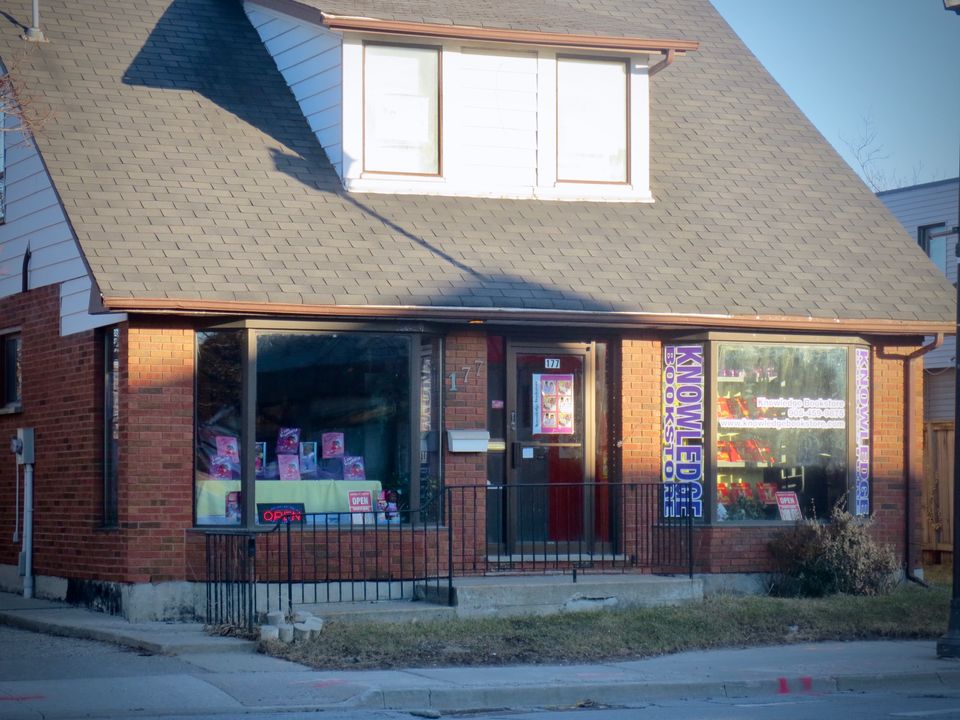 Knowledge is power at Brampton bookstore
2020 started with wildfires and continues to burn with fires more or less visible. Each crisis of this year has become harder to ignore, more difficult to keep at a comfortable distance. The pandemic shut down our neighbourhoods and then calls for justice boiled over into those same streets. In each case, it remains important to reach out to our neighbours. Supporting the lives closest to us is an essential service, but it starts with listening to the stories.
One of these local stories is Knowledge Bookstore. Knowledge is owned and operated by Sean Liburd, a long-time Brampton resident. Mr. Liburd came to Canada from Saint Kitts and Nevis in the Caribbean when he was eleven years old. A voracious reader, he quickly read through popular children's series like The Hardy Boys and Nancy Drew. It wasn't until high school that he realized how Euro-centric the curriculum was.
This realization would ultimately shape the course of his life. He began to read Black authors he had never encountered in school. During his time at university, authors like Alice Walker, James Baldwin, Toni Morrison and Langston Hughes topped his reading list. After graduating, an idea began to take shape. What if he opened a bookstore that not only included African authors and those of the African diaspora but was actually built around them?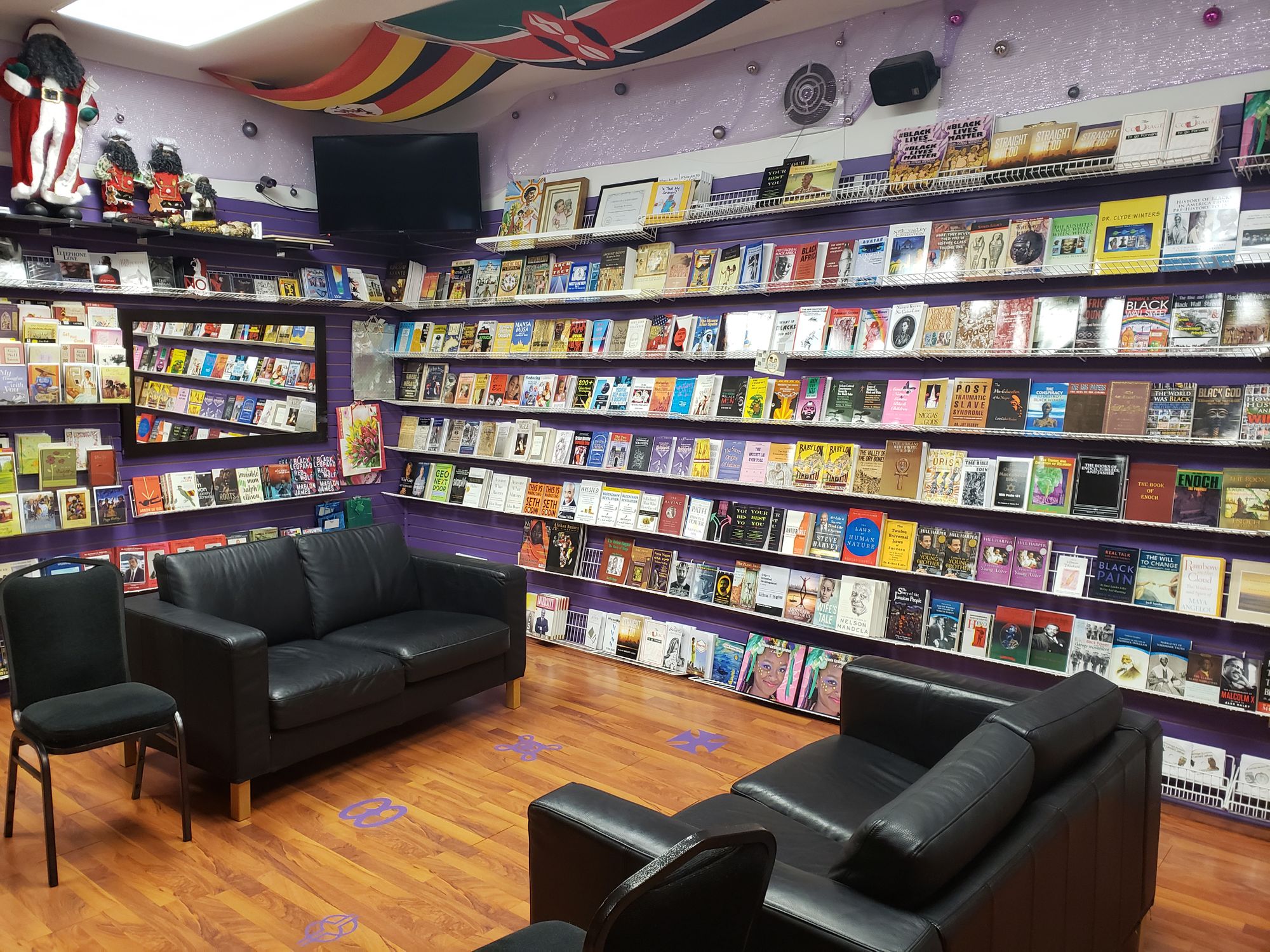 While the rhythms of normal life continued, Mr. Liburd persisted in working on his business plan. Between shifts at his day job, he planned, confided in colleagues, and sought input. His resolve was not in vain; he secured an initial loan and Knowledge Bookstore opened in 1997, on Queen Street West in Brampton.
The reason Mr. Liburd chose Brampton for the bookstore was simple: he grew up there. Mr. Liburd saw an opportunity to provide residents with access to the Black authors and literature he never had growing up. Appropriately, a common theme of the books at Knowledge is afrocentric history.
That these histories are valuable, is an understatement. How else to understand your community than to learn and cherish its origins? Likewise, to understand the insidious racial injustices being laid bare today, it is necessary to start at the roots.
It's history, Mr. Liburd says, which enables his community to understand racial injustice. Speaking of his regular customers, "They have been studying their history," he says. "The things that are happening right now, they understand why it's happening. We live in a system where the institutions—educational, economic, religious, etcetera—are controlled by a certain set of people. And they are not created for the benefit of the Black community or the African community. Unfortunately, the system helps create most of the injustice that takes place. So they understand that."
Clearly, the African diaspora in Canada has grappled with this reality much longer than the general public. The surge in anti-racism discourse over the last week reflects an awareness of this ignorance. Nearly 12,000 (12,000!) Canadians visited Mr. Liburd's website the day before I spoke with him on the phone. He's had to restock books on racism and racial injustice to meet demand. Big-name publishing houses are circulating lists of Canadian Black-owned bookstores, and Knowledge is one of them. In Knowledge Bookstore's 23-year history, Mr. Liburd has never been busier.
"It does give me encouragement," Mr. Liburd said of the new interest. Especially when considering the decline of physical books, and community bookstores, in the face of digital giants and unlimited words online. But it's not just the extra business that's encouraging, it's who's buying, says Mr. Liburd.  "A lot of these people wouldn't necessarily be people that I would normally reach. Everything that has happened has pushed them to actually reach out." The people most in need of an afrocentric history lesson probably don't have African roots.
Still, building up his community has always been at the heart of Mr. Liburd's work. He's been invited to weddings, funerals, and christenings. He has mentored many young men in Brampton by reading with them and discussing books. He believes reading stories about their community, their origins, provides an anchor and helps guide readers.
This might be especially true of young readers. "I wanted young kids behind me—especially Black kids—to learn about their history. To learn about Black writers, people who contributed to society. I was an avid reader, but I wasn't reading any of my own history, I wasn't learning anything about myself." Mr. Liburd's work is an invitation to fill in those gaps.
Sean Liburd has fought for the value of African history and the beauty of Black literature for 23 years. Now, it is the very tumult and continuation of that history that has thrust Knowledge Bookstore into the spotlight. If the spotlight has revealed anything, it is that Mr. Liburd not only leads his community to the important figures/lessons of Black history, but that he is a leader himself.