A Warm Welcome: Les Filles Fattoush
The women of Les Filles Fattoush operate a catering service built around Syrian food, but they also participate in a community that helps refugees put down new roots.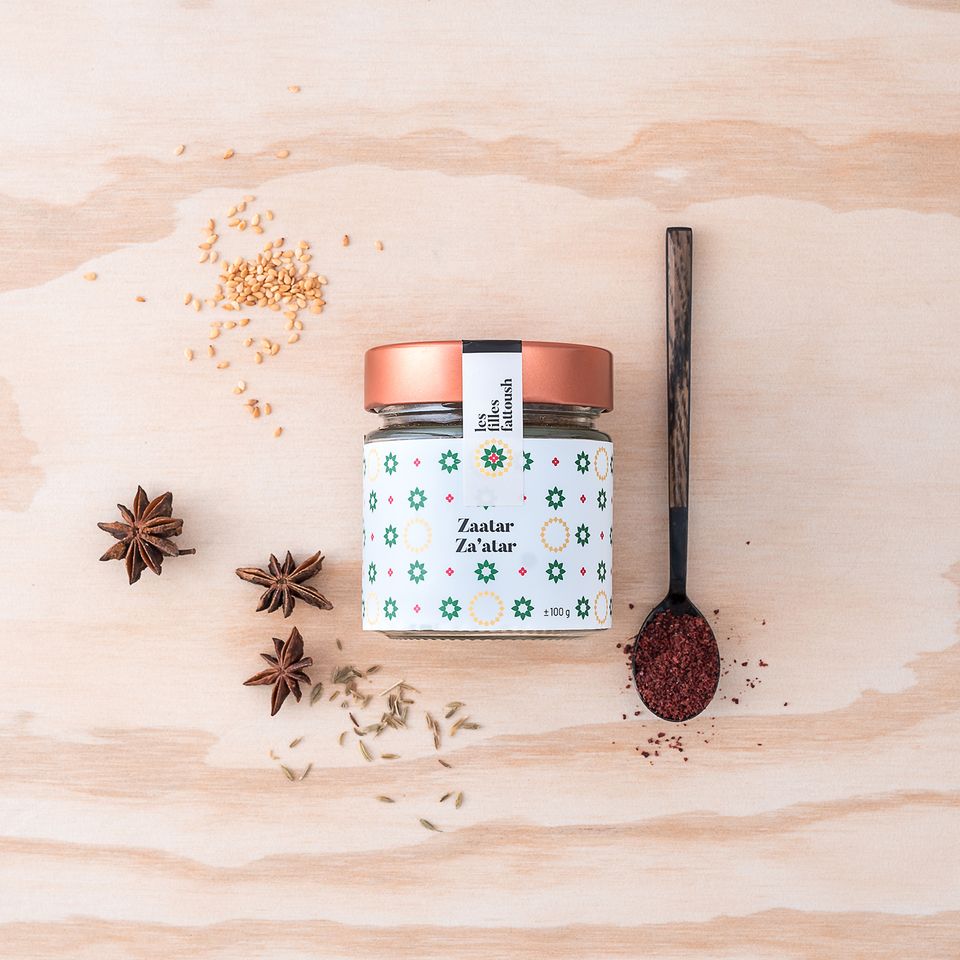 When some get new homes, everyone gets new neighbours
In 2015, a civil war raging in their homeland, the first influx of Syrian refugees streamed into Europe. A sea away, North Americans watched from their living rooms as throngs of people traveled, by foot, in search of new homes. Canada eventually resettled around 25,000 of those Syrians between November 2015 and February 2016.
If watching the exodus from Syria sobered Canadians, it was near impossible to witness for Syrians living abroad. One of those forced to watch the migration unfold on the news was Adelle Tarzibachi, a native of Aleppo, who emigrated to Montreal in 2003.
For Ms. Tarzibachi, Montreal was a natural choice. Her grandparents settled in the city in the 1980's and she visited them during summers as a young woman. Not only familiar with the city, Adelle arrived with a family and small community in place.
For the estimated 10,000 Syrians who fled the war to settle in the province of Quebec, this wasn't the case. Knowing this, Adelle quickly involved herself in small initiatives to aid incoming Syrians: clothing drives, translation services, even simple phone calls to check in on newly-arrived families.
Her warmth and investment earned her a reputation within the rapidly growing Syrian community. "It was very bouche à l'oreille," she told me when I spoke to her in mid-June, "if one knew me, ten knew me!"
Ms. Tarzibachi also caught the attention of Josette Gauthier, co-founder and producer of Triplex Films, in Montreal. Ms. Gauthier heard of Adelle's activity in the refugee community and proposed something compelling: a business. What if, Ms. Gauthier suggested, they could provide newly-arrived Syrians with more than a smooth transition? What if they could offer newcomers a job?
Adelle and Josette wanted a business that not only employed Syrian refugee women, but also celebrated their culture. The beginnings of Les Filles Fattoush took shape during these early conversations. "It was a way to ask, what can I do?" Adelle recalls. "It's a huge conflict in Syria, so now, what is my part?"
Because Adelle was already importing Aleppo soap, a heritage product produced for generations in her home city, she decided to start importing Syrian spices as well. The women of Les Filles Fattoush would operate a catering service centred around Syrian food. They would also sell the spices that lent a fragrant familiarity to their dishes.
Syrians in the Montreal community pointed newly-arrived women to Adelle. "The women not only cooked together at Les Filles Fattoush, they shared their stories," Adelle said, "they shared their daily lives." The income, the sense of agency and purpose within their adoptive city, and the stabilizing relationships amongst the team are integral parts of Les Filles Fattoush's mission
When they were ready to launch, Adelle and her team decided to test their products at one of the most important gastronomic locales in the city: Marché Jean-Talon, the sprawling open-air market in Montreal's Little Italy neighbourhood.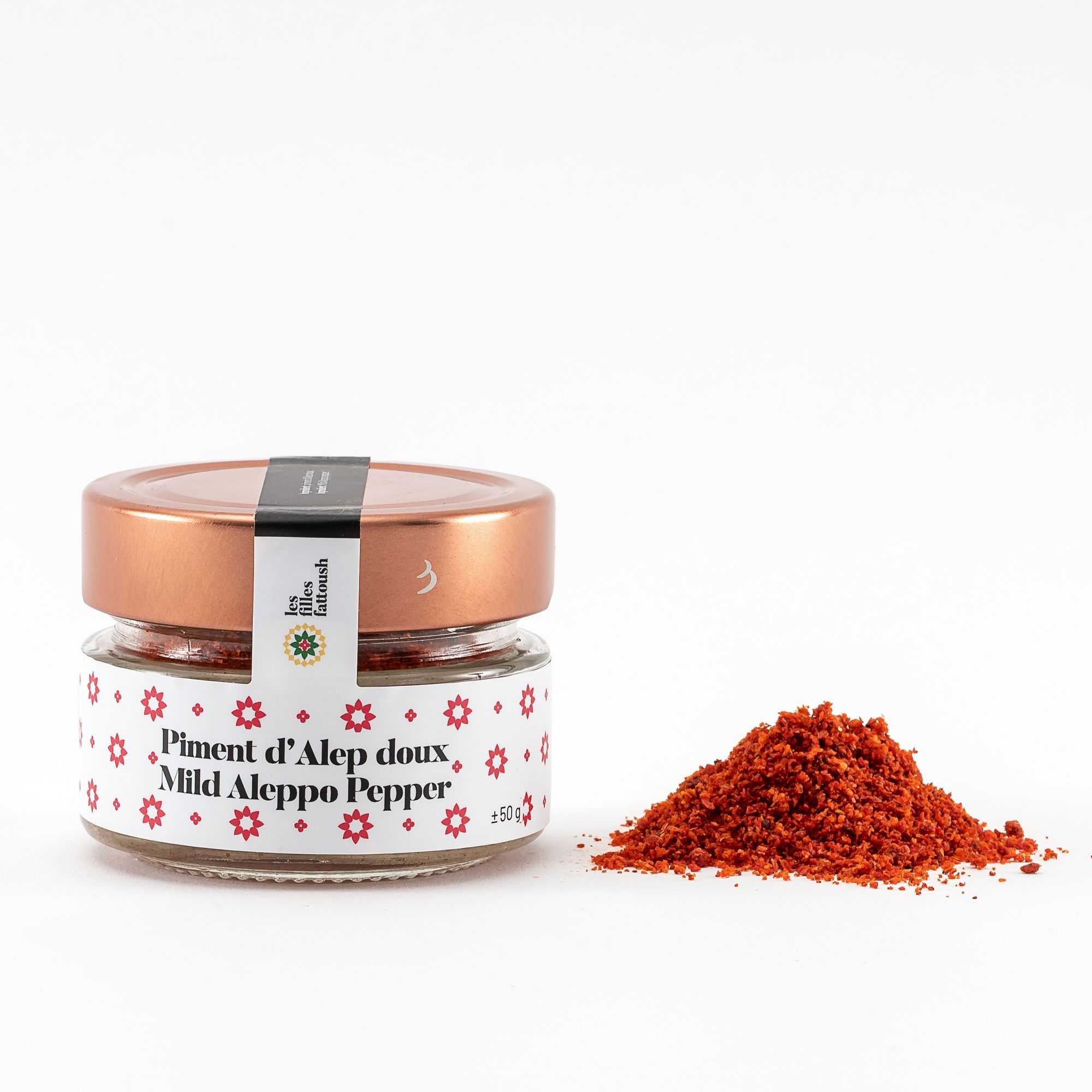 Marché Jean-Talon provided an occasion for the women of Les Filles Fattoush to interact with shoppers personally. They could introduce Montrealers to Syrian culture beyond the brutal civil war playing itself out on the news. Unsurprisingly, the place of community and cuisine in Syrian culture resonated particularly well with Quebecers' shared cultural values of food and family.
In addition to ready-made food, they showcased Syrian cumin, Aleppo Pepper, sumac and — a fast favourite once tasted —  their Za'atar blend.
Za'atar is a sharp and lemony blend of cumin, coriander, Aleppo pepper, sumac, thyme and sesame seeds. Recipes for Za'atar vary by region, but the increasingly popular blend isn't considered exotic in the Middle East. "Syrians use Za'atar very simply," Adelle says, "We put olive oil in a bowl in the middle of the table, sprinkle Za'atar over it, and then dip fresh bread in it." Za'atar is also the name of an individual herb but, in the West, Za'atar most often refers to the blend of spices.
Though Les Filles import their spices from suppliers Adelle knows in Syria, they are mixed and packaged in Quebec to give the women more working hours. In this way, the products are still very much "les aliments du Québec," products made in Quebec.
When I first placed Les Filles Fattoush's Za'atar in my cupboard,  a whole world of Middle Eastern recipes opened up to me, tempting me to pair Za'atar's bright citrus and bold savoury notes with meat and poultry. Taking this cue, I doused my chicken in olive oil, Za'atar, lemon and Aleppo Pepper. I threw in whole garlic cloves to roast alongside the chicken thighs, sprinkled generously with sea salt, and waited. The Za'atar's sharpness had the potential to be overpowering, but the lemony notes balance things out and the result is a far-reaching depth of flavour. The spice brightens everything around it. Skewering my last bite of chicken next to a little (but loud) morsel of roasted garlic, I imagined this is what Syria must take like. Unmistakable and delicious.
In Montreal, relationships between Syrian families grew quickly and deeply because many arrived at roughly the same time with similar needs. "People don't need a lot," Adelle comments, "Just someone saying, I'm here."  As they put down new roots in the city that welcomed them, Les Filles Fattoush reminds newcomers they aren't powerless, they have something to bring to the table. The fresh stories, perspective and yes, even spices, have the potential to enrich and illuminate the lives around each new neighbour.