Call for Pitches
Write for Common Pursuits and join us in paying attention to the simple practices of ordinary life.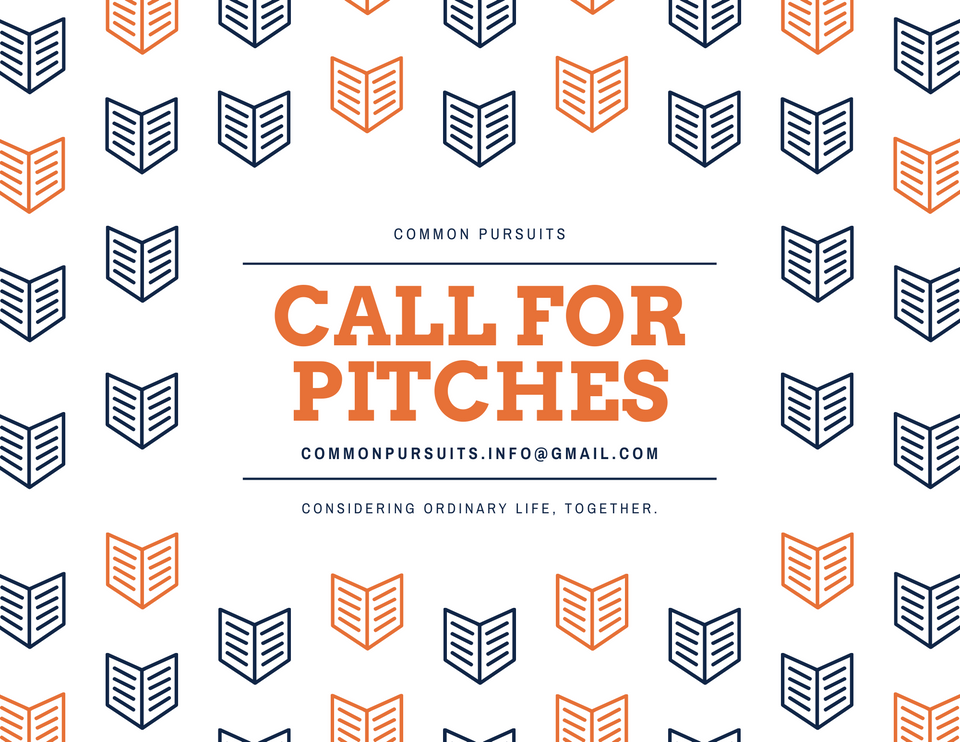 Considering ordinary life, together.
Common Pursuits is committed to paying attention to the simple practices of ordinary life. While it may not be easy to see, we believe that cooking dinner, changing diapers, and reading old books are activities possessed of a definite, if common, dignity.
The great value of our common pursuits is that we share them regardless of divisions and disagreements. They are a starting point for conversation and participation — the only contexts within which we can have fruitful debates about unshared commitments and priorities. Will you join us?
How to Write for Common Pursuits
Writing for Common Pursuits is open to all and we are currently accepting pitches for Reflections and Features across our sections, and profiles of local businesses or organizations (Montreal & Toronto only). Please see our Writing Guidelines for more info.
Interested writers (including previously unpublished writers) can send a short pitch (100-250 words) to commonpursuits.info[at]gmail.com with the subject line: Reflection/Feature/Profile - [topic]
Here are some examples of what we publish:
If you pitch is accepted, an editor will provide feedback and work with you to prepare it for the website.
We can't wait to share the beautiful things ordinary people see and experience in the simple, and too often unremarkable, moments of our common pursuits.